WALK-IN TRANSFORMER STATIONS
Walk-in transformer stations are our specialty. Horstmann und Schwarz has already supplied this popular solution to 21 countries. Walk-in transformer stations in the form of a container, realize the power supply outside your building. And this is also standard for power ratings up to 4,000 kVA. The particular advantage is that as demand changes, the output can be flexibly increased using modular construction technology and operation is possible regardless of the weather. For companies that plan ahead, the most economical alternative!
We offer walk-in transformer stations in the form of container or concrete stations.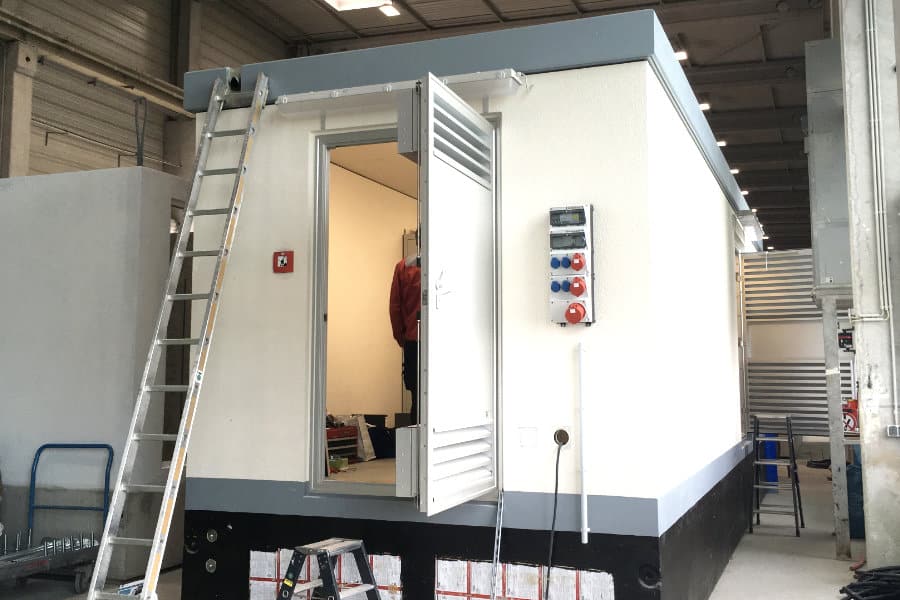 Our walk-in stations are also available as transformer stations or pure transfer stations.
The advantage: significantly more fields can be used than in compact stations. For example, these stations can be used during conversion work in substations.
The project (left) shows a transfer station with a total of eight circuit breakers. Furthermore, our HS TSR-Duct was used here for pressure relief.
Recording before the start of the standing alternating stress test.
Transformer stations with two transformers
Transformer stations with two transformers are also possible. In this way, two independent customers can be supplied independently of each other, at one and the same location, from the same medium-voltage network. This is common, for example, in shopping malls or centers.
The transport locks are still mounted and will be removed before commissioning.
You need a station at short notice?
We are one of the largest rental companies of transformer stations in Germany and can quickly deliver a suitable solution for your needs due to our 250 own stations.
We are looking forward to offer you a rental station on a transitional basis, so that the supply is ensured until your sales station is delivered.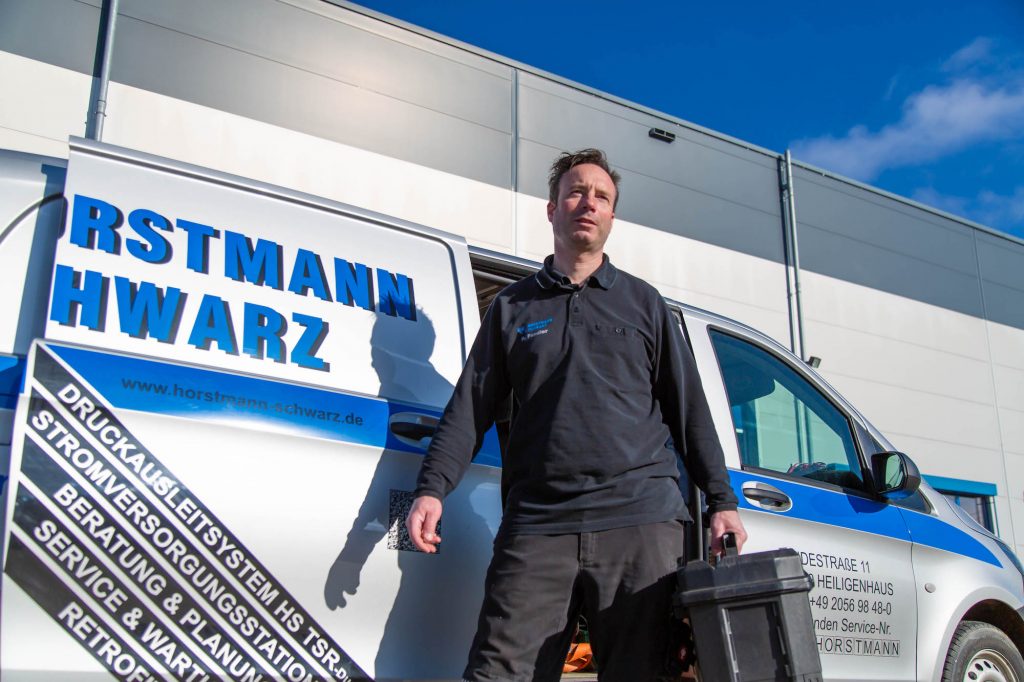 Questions? Contact us now!