News about medium voltage
Read exciting articles from the medium voltage in our blog. Stay informed about news about our company, products, projects, employees and more.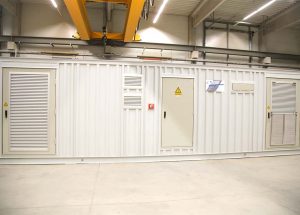 Project
Due to special performance requirements and on-site conditions, we manufactured a special design container for a plastics manufacturer.
read more "
Stay informed about news from the medium voltage. We have created our own YouTube channel. Follow us now!
The first video shows insights into our daily work. Here a 20 feet container transformer station is loaded by our truck with on-board crane and transported to our customer.
Click here to go to our YouTube channel: